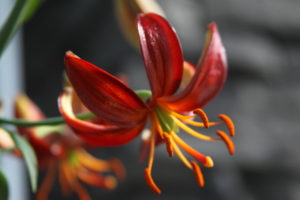 Show your best martagon lilies and compete for awards. Event is open to everyone to enter stems of martagon lilies to be judged according to NALS criteria. Judging will take place July 6 from 10-12:00 a.m.and then public viewing is until 6:00 p.m.  and all day July 7 from 10:00 a.m. to 6:00 p.m.
See these amazing dainty lilies in a wide variety of colours with up to 50 flowers per stem..
For information on showing lilies and the various entry categories, please check under Shows on the website.