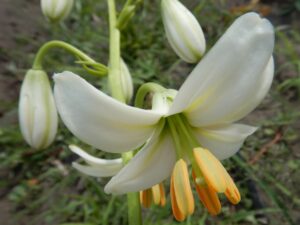 Check out the 26th Martagon Show.
Judging takes place from 9:30 to 12:00 p.m.
Public viewing 12:00 to 5:00 p.m.
See these dainty lilies in a wide variety of colours with up to 50 flowers per stem, many of which have been hybridized by Alberta growers.
Check out the award winners and make notes for the fall bulb sales. This is the only show in North America featuring martagon lilies.